Power Sonic PSL BTP 12750 LiFePO4 Battery
Nominal Volts

12.8v

Height with Terminal in. (mm)

8.39" (213mm)

Width in. (mm)

6.62" (168mm)

Length in. (mm)

10.24" (260mm)

Weight lbs (kg)

21.6 lbs (9.8 kg)

Terminal Configuration

M8

RATED CAPACITY
Capacity @ 20 Hr Rate

75 Ah

Cycle Life (@DOD 100%)

<= 2000 cycles

Max Charge Current

50A

Max Discharge Current

50A

Pulse Discharge Current

150A withstand 3s

Discharge Cut-Off Voltage

10.0V

Protection/Communication

BMS and Bluetooth

Connection Options

Up to 4 packs can be connected in parallel. CANNOT be connected in series.

Operating Temperature Range

Charge: 32°F (0°C) to 113°F (45°C)
Discharge: -4°F (-20°C) to 140°F (60°C)
Recommended: 59°F (15°C) to 95°F (35°C)
General Product Limited Warranty Lithium Based Power-Sonic Batteries
Power-Sonic Corporation (Power-Sonic) warrants its products against defective workmanship and materials for the term defined below by product series and application. The period is defined by the date of manufacture as referenced by the date code on the battery.
Warranty Period
Two Year (24 months) warranty from purchase date.
This warranty shall not apply if buyer fails to notify Power-Sonic of such defects within ten (10) days after discovery, or if battery or charger has been subject to misuse, negligence or accident.
Conditions:
The battery selected by the user must be of the correct size, design, and capacity for the intended application. Failure to do this will invalidate the warranty.

The batteries should be paired with a suitable charger designated for the technology. Incorrect selection of charger and/or failure to follow the correct charging that conforms with Power Sonic's charging recommendations will void the warranty.

When installing in series or parallel strings user and installer must take precautions to ensure that the series model chosen can operate in this configuration. The user must follow Power Sonic's recommendations for series and parallel installations, and it is recommended that the user or reseller contact Power-Sonic applications engineering for guidance. The warranty shall be voided if these actions do not take place or if the user does not properly maintain the string as recommended in the installation guides.

The battery should be installed and operated at an average ambient temperature not to exceed 77° Fahrenheit (25° Celsius). The warranty period shall be reduced by 50% for operating temperatures that exceed on average above 95° Fahrenheit (35° Celsius).

Installation of the batteries must be performed by suitably qualified technicians and in accordance with proven acceptable practices or the warranty will be voided.

Dismantling and moving batteries to a different location will void the warranty unless Power-Sonic is contacted and provides written consent of such action.

User agrees to make accessible the batteries under warranty to Power-Sonic or its authorized representative for inspection at reasonable hours and time intervals.

The warranty shall be voided if the battery becomes unserviceable due to fire, freezing, misuse, abuse, neglect, physical damage or any act of nature.

The battery will be determined to be defective if it fails to deliver less than 60% rated capacity when charged and discharged at 0.2°C at temperatures between 20° and 30° C, during the warranty period.

Battery annual maintenance records must be kept manually or electronically including load tests, temperature, Ohmic readings and voltage and made available as part of any warranty claim.

This warranty shall apply only to original purchasers. It is not transferrable.

The replacement battery warranty will be of a length that matches the balance of the original warranty of the failed unit.
Claims:
Contact the original point of purchase for instructions.

Request return authorization. No returns will be credited without an authorization.

In the case of returned products, the batteries must be packed with enough padding and in the appropriate cartons to eliminate the risk of damage in transit.

Power-Sonic has the option to credit or replace products deemed defective and under warranty.

All defective batteries returned to Power-Sonic will become the property of Power-Sonic.
Power-Sonic shall not be liable for indirect, accidental or consequential damages arising out of the sale or relating to the use of this product. The end user assumes all responsibility for any and all personal injury and property damage resulting from the use, maintenance, transportation or installation of the product. The liability to Power-Sonic for any and all claims shall not exceed the purchase price of the battery.
This warranty is in lieu of all other remedies including but not limited to actions for breach of contract or negligence. All other warranties expressed or implied including any warranty of merchantability or fitness for a particular purpose.
Customer Reviews
Write a Review
Ask a Question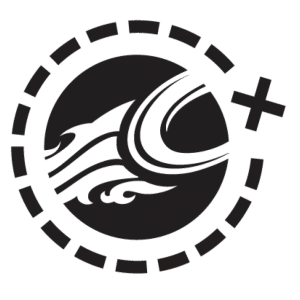 GM
05/11/2020
Gavin M.

United States
I recommend this product
Light!
Upgraded to LifePO4 batteries for my airstream to save weight and increase performance (have 270 watts solar on the roof). Super light and fit perfectly. Only thing to be aware of are the terminal bolts- they are much smaller and shorter than typical so you can't get much on them.